Project evaluation mission in Mali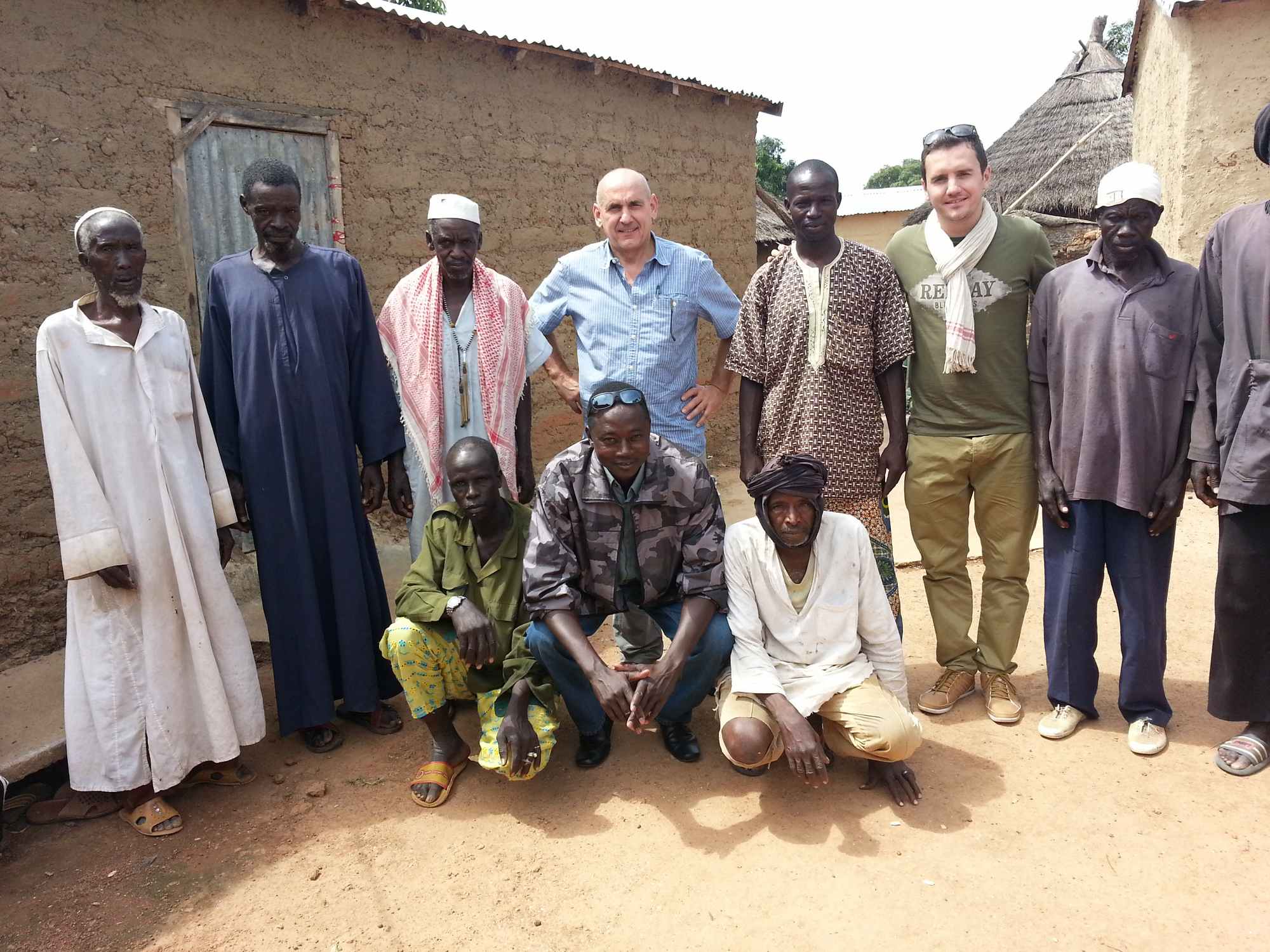 Who
Alain Barbier, President of SEED Foundation and Guillaume former employee of Pierson Export
Project
Support producers in the soy sector
Alain Barbier, President of the Fund, accompanied by Guillaume, Market Manager at Pierson Export, and carried out a mission to evaluate the project activities and see their impact in the field. They met the team of the local partner, the ICD, and spoke with many beneficiaries.
This is their impressions on this mission and their assessment of the project.
Alain Barbier, who has already had the opportunity to visit this project in 2010, notes that: « compared to my last visit, the land cultivated with soy is much more important to the detriment of cotton! » He goes back on the reasons why producers are encouraged to diversify their activities with soybeans: « Soybean cultivation is more profitable than cotton, it does not require chemical fertilizer inputs and marketing is done when the sale of grain does not bring a lot of money to producers.»
This evaluation mission enabled them to observe the project's impacts and they draw a positive balance. Alain Barbier notes that « the soy harvest, despite the rain deficit this year, is acceptable as well as the selling prices », while Guillaume notes that « the farmers continue to grow soy even if the support of the project is over ».
Despite these advances, however, the project faces difficulties. Guillaume explains that « the markets are not always obvious ». The soya produced by the beneficiaries is roasted by the ESOP and sold to breeders (source of protein for animals). However, « the quality of these roasted soybeans remains very average and is in direct competition with soybean meal imported from Latin America in large volumes ». Guillaume also mentions the « thirst for gold » which has seized the populations following the recent discovery of gold deposits in the country: « some producers have abandoned agriculture to engage in gold panning, but the results are meager and not very encouraging.
So there is still work to be done to improve the quality of soybeans so that this crop is more profitable for producers. Alain Barbier explains that « despite these problems, the evolution of the project is very positive: the association even plans to start processing soybean meal to take a share of the imported market. »
Guillaume declared himself « amazed by the sense of resourcefulness of the beneficiaries, by their ability to manufacture many things only with recovery equipment (a seeder or a plow)». Alain concludes by explaining having been « very pleasantly surprised by the evolution of the project and the very warm welcome ».
En savoir plus sur le projet
These testimonies might interest you