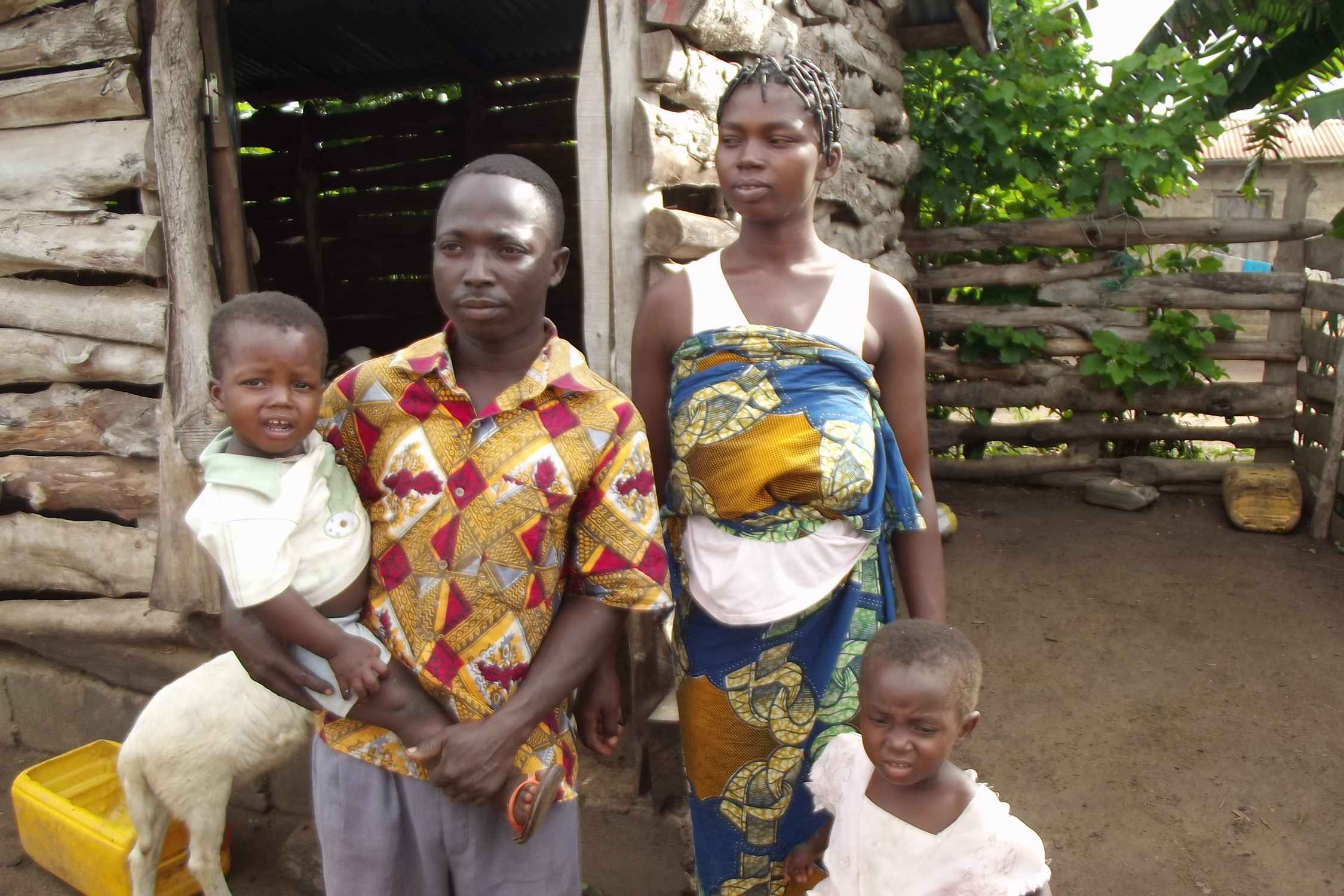 Project
Support of family livestock farming
Location
Togo, Plateaux region, Villages close to Notsé
Kossivi is a young sheep farmer, member of the group Mawulolo in Notsè Kpota, a village located in the Notse area. Aged 32, married and father of three children of 4 and 2 years old and one of 3 months old.
Kossivi abandoned his studies to engage in farming
As a student he reared chickens with his father. The income of this activity led him until the ninth grade at Notsè. When education became too costly, Kossivi abandoned his studies and devoted himself to farming and rearing of chickens.
A partnership was created with ESF Togo and Kossivi launches a sheep farming activity
Unfortunately, at the early stage of his activity avian influenza ravaged the whole poultry prompting him to give up chicken farming in favor of sheep farming. "I learned of the Mawulolo group constitution and I joined. Along the way, we got to know of ESF Togo with whom we signed a partnership agreement. On 29th December 2011, I received 6 sheep as my credit in animals." Kossivi was fortunate to have two pregnant ewes. Since the installation about two years ago, there have been a total of 15 births, he gave two sheep on the principle of "Who receives … gives" and sold 4 for a total of 129 000 FCFA. Today he has 13 animals (6 ewes, 2 male lambs, 2 female lambs, one ram and two yearlings).
Livestock sales provide financial support in case of health needs and for the proper functioning of his farming activity
He says these sales have intervened at difficult times of his life. "The first sales intervened during the illness of my two children and 50,000 FCFA served to pay their health expenses and to provide for the nutritional needs of the family. The second sales were used to purchase agricultural by-products for animal feed. The last two sales helped me to pay the maternity expenses of my wife. Without these sales, I do not know what I could have become."
To spread the principle of "Who receives … gives"
One of Kossivi prospects is to allow others to benefit from the advantages of the microcredit in animal by paying back his loan to another family. Otherwise, he plans to take care of the remaining capital because "for me, these animals are comparable to an account that I might have in the bank. They are the means that allow me to support my family. "
More on the project
Ces témoignages peuvent également vous intéresser