TESTIMONY OF KARINE, POULTRY BREEDER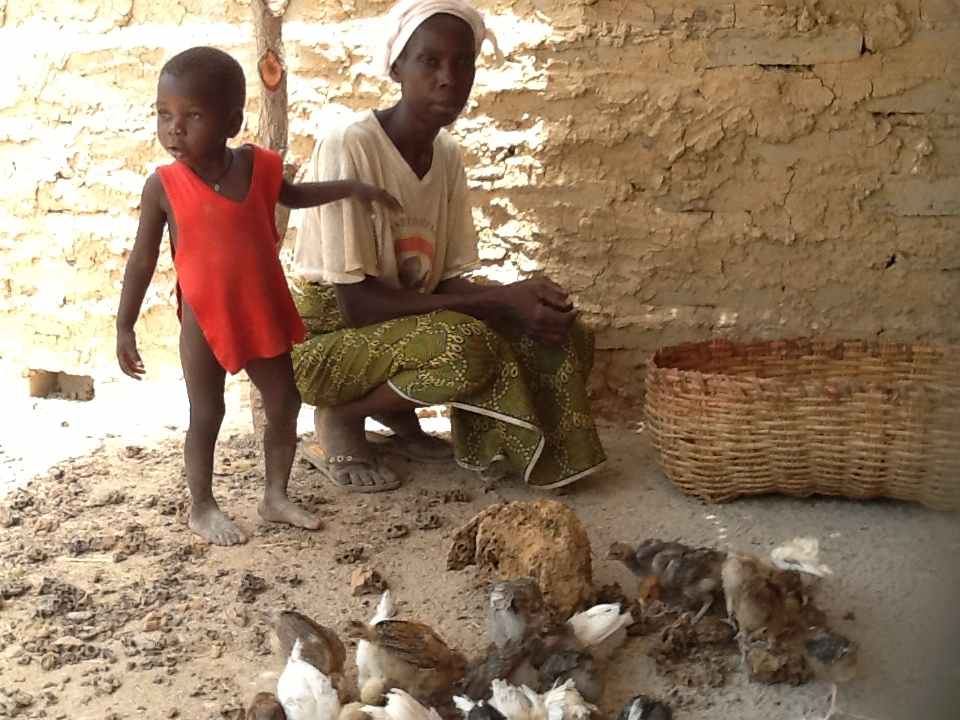 Who
Karine's testimony, a beneficiary from the village of Kikilma
Project
Develop the local poultry sector
Location
Burkina Faso – Boussé
Karine's testimony, a beneficiary from the village of Kikilma, municipality of Boussé. She tells us about her first experience with the ESOP, its results and her future projects to maintain this dynamic.
First steps with the ESOP
« My husband has built me a small henhouse in soil and I was given 30 chicks from the ESOP in April 2013. During the first month, I registered one death, but afterwards, no problem until the egg collection. In addition to the food provided by the ESOP, I gave them residues of corn from the production of traditional beer and my husband often brings me small termites that we break and the chicken love termites.
Additional income
In September, I managed to sell 26 chickens to the ESOP for a total weight of 32,2 Kg and a price of 2000 Fcfa/kg and I am really happy because when the charges were deduced, I had 36 695 Fcfa of profit left.
In addition to the money, and according to the principle of the ESOP, I got to keep 3 birds (2 hen and a rooster) and there was a hen that was already brooding the day of the egg collection. I obtained 11 chicks and the other hen is now egg-laying.
A very lucrative first operation
The first operation was very positive for me and I hope that the ESOP will be able to continue this way. While I prepare the dolo, for when the clients come to drink, they go around to see my chicken and this brings me great pride.
My husband has also decided to create his own poultry farming because he has learned a lot from the ESOP. I am thrilled to receive a new lot to renew the experience and we are considering building a second henhouse ».
More on the project
Ces témoignages peuvent également vous intéresser