Feedback of the project "Rice-fish culture in Madagascar"
of the project is financed by SEED Foundation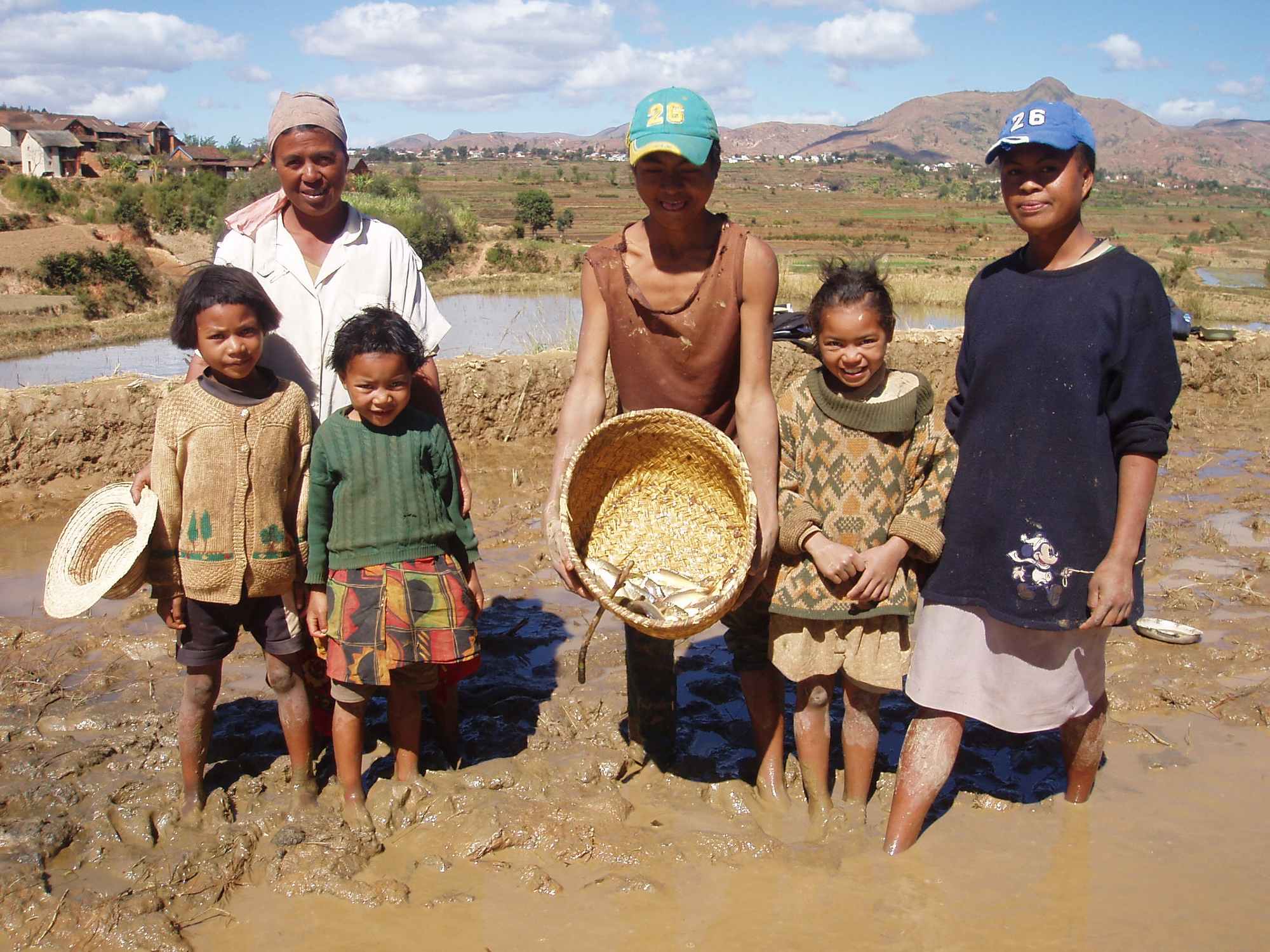 Project
Development of rice-fish culture
Location
Madagascar – Vakinankaratra region
Duration
June 2011 – may 2014
Feedback on the APDRA project in Madagascar which aimed at helping rice farmers develop an efficient fish farming activity in their fields.
In Madagascar, rice-fish farming's objective was to improve local availability of fish to increase the supply of animal protein for rural populations. Moreover, the rice-fish farming technique improves the fertility of fields.
What assessment can be made of the two main objectives of the project?
Increase technical and economic performances
Upon completion of the project, rice-fish farming has evolved beyond all expectations:
Over 1.8 million carp larva were produced that is to say 1 million more than initially expected,
750 hectares of rice paddies were stocked with fish against 320 hectares initially planned,
The rice yields reached 766kg per hectare per year that to say over 50% more than the initial forecasts.
Enable the dissemination of knowledge and of rice-fish farming techniques
In addition to 30 technicians, 15 farmers were trained to the techniques and intricacies of growing fish in rice fields and they have later become "relay trainers". Their skills and expertise are highly sought after in the region. In addition, the development and distribution of the quarterly newspaper "The Voice of rice-fish farmers" is an initiative that has helped give a voice to the producers and their partners by enabling them to express their opinions, post announcements and discuss techniques. "The Voice of rice-fish farmers" has also helped promote rice-fish farming as a family-friendly and profitable activity.
Learn more about the project
Ces témoignages peuvent également vous intéresser