Feedback of the project "Support of family livestock farming"
of the project is financed by SEED Foundation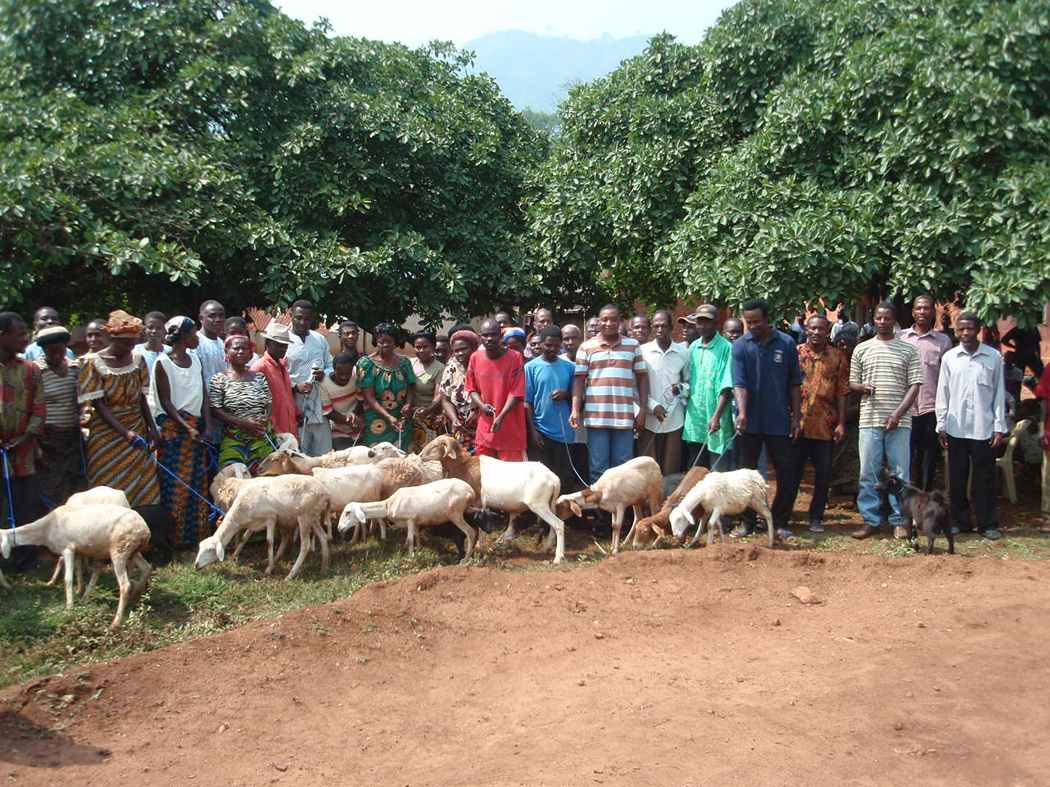 Project
Support of family livestock farming
Location
Togo, Plateaux region, Villages close to Notsé
Duration
July 2012 – June 2014
After 2 years of action, Élevage sans frontières's project comes to an end and the time for sum up has come. What were the project's initial aims? Where they met?
The aim of the project was to allow 64 rural families in the South of Togo to improve their living conditions by acquiring food autonomy on an original principle of microcredit in animals "Who receives… gives": for every animal received, the families commit to giving the newly born animal to another family for livestock farming.
This principle empowers the beneficiaries, creates a multiplier effect and favors solidarity between the families.
In the course of this two years project, the three main driving objectives are as follows.
Ensure that the beneficiaries have favorable means to develop livestock farming.
At the end of the project, 167 families benefited from the project against the initial 64 families forecasted. Moreover, they all met favourable conditions to develop a sustainable livestock activity: shelters in compliance with standards, a vaccinated herd, etc.
Valuing products derived from livestock farming.
Surveys and studies conducted during the course of the project show that an estimation of 4 ruminants are being sold per year, sometimes more in the case of exceptional expenditures. Eggs and chickens are sold in the local market and their overall consumption increased per year and by household. It is noted that the sheep meat is reserved for special occasions once or twice a year.
Strengthen the capacity of the organizations and of their members to enhance group activities.
By the end of the project, 60% of beneficiaries had attended management trainings and more than 90% of families have repaid or are in the course of repayment of their microcredit in animal.
More on the project
Ces témoignages peuvent également vous intéresser