Feedback of the project "Agricultural training"
of the project is financed by SEED Foundation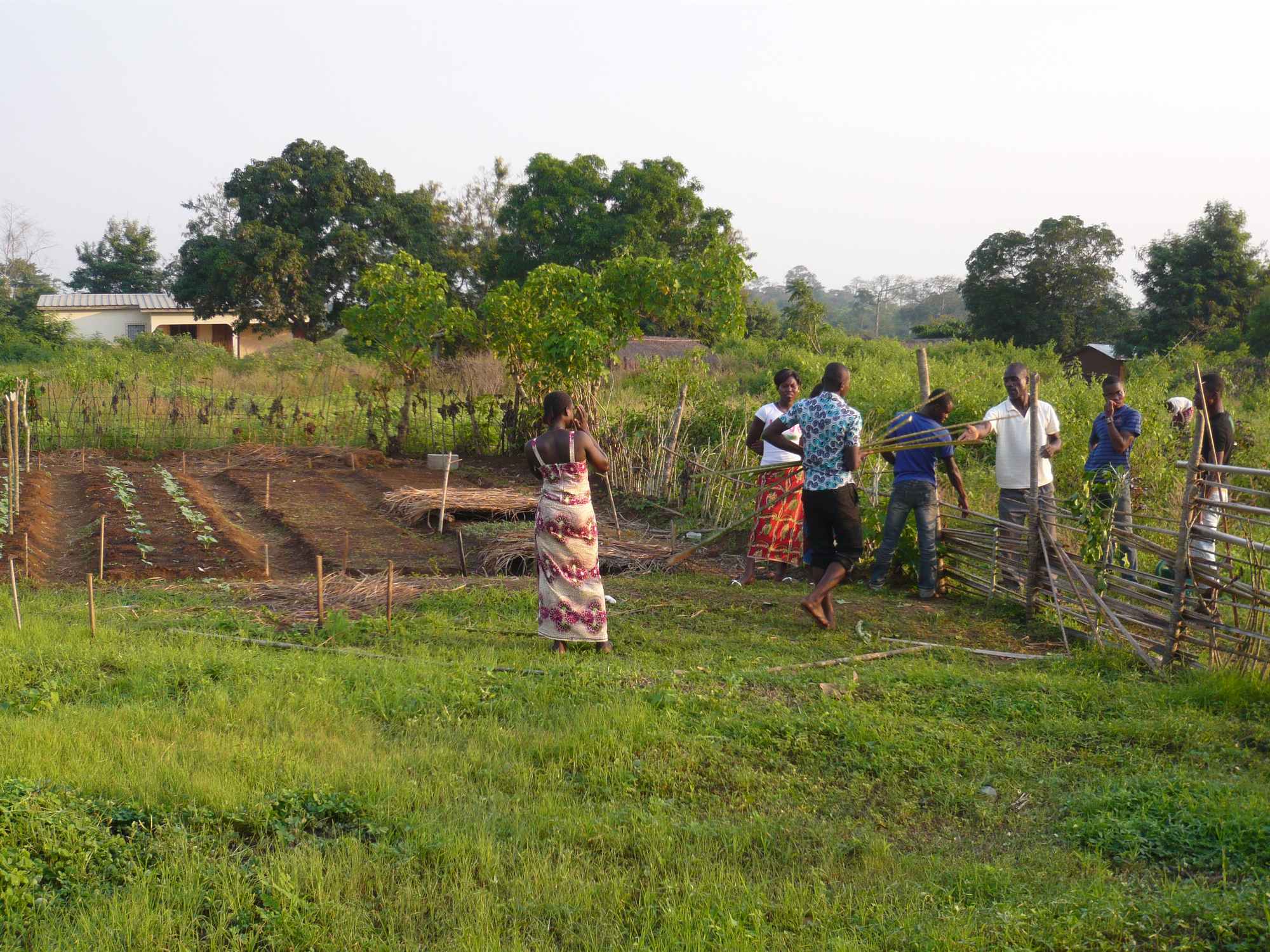 Project
Agricultural training
Location
Ivory Coast – Assinzé
Duration
July 2011 – June 2014
The aim of the project was to strengthen the Ivorian agricultural capacity through professional training delivered by the Family Farm Schools (FFS), particularly the FFS of Assinzé.
These trainings provide young people with formal education, preparing them for a farming business and it enables to improve their local integration. The project also aims at strengthening the know-how of already operating producers and at initiating a multiplier effect for the entire local population. Upon completion, the project had many positive outcomes:
Providing new opportunities to out-of-school youngsters
From July 2011 to June 2014, the project has helped reintegrating and train 382 students in the Family Farm Schools of which 31% were girls, and requests keep coming! The Family Farm Schools of Assinzé welcomes on average 27 students per class every year.
Strengthening the network of schools
In the course of the project, a new pedagogic training program was set up with teachers participating in 11 educational seminars with 260 training textbooks issued.
Disseminate new techniques learned at school
It is noted that the techniques learned are used by other family members once the productions results have been proven. The 6 courses for adults were organized in groups of 27 people each.
It is estimated that this project has indirectly benefited about 540 people just for the village of Assinzé.
More on the project
Ces témoignages peuvent également vous intéresser