GIFTS FOR POULTRY FARMERS FROM BURKINA FASO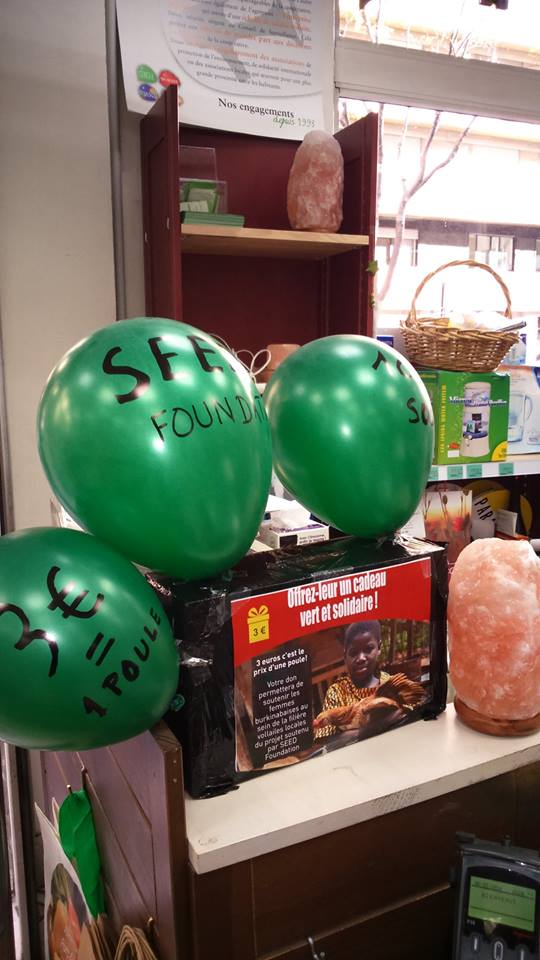 Événement
Cadeaux solidaires pour les fêtes
Objectif
Acheter un cadeau solidaire au profit des avicultrices burkinabées
cadeaux concrets proposés
During the holiday period, SEED Foundation offered to support the project of the poultry farmers in Burkina Faso.
Thanks to the collected donations, concrete actions improved the lives of the poultry famers of the project.
60 chickens for families of farmers in Burkina Faso
Poultry farming is an additional source of income, particularly important for the families which are affected by poverty.
52 veterinary drugs for the chicks
The low technical level of the breeders and the lack of means reduces their production: high mortality of the chicks, lack of access to animal health services, etc.
4 full equipment to launch a new farm
(henhouse, equipment and small stock of food…)
The direct beneficiaries are 80 women who breed poultry in the village of Boussé, they were chosen for their sense of initiative and their low income.
Thank you to all the contributors who used these solidarity gifts as an opportunity to make a simple, concrete and generous action! Thank you for your implication!
More on the project
Ces événements peuvent également vous intéresser