African Solidarity Evening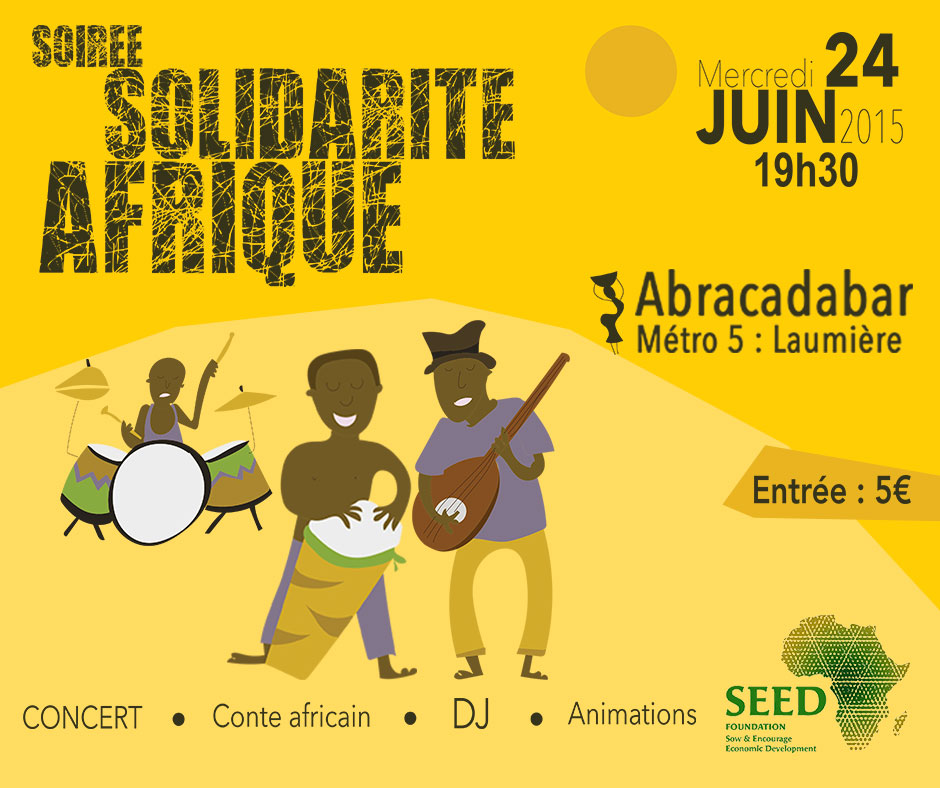 Événement
Soirée solidaire
Adresse
Abracadabar, 123 avenue Jean Jaurès 75019 Paris
Programme
Contes africains, musique afro-reggae, tombola
The event
June 24, 2015, SEED Foundation organized the event African Solidarity Evening to help finance the project "Valuing local cereals" in Senegal. The program included a friendly and supportive atmosphere around African music and African meals!
Revivez la soirée en images
The review
We reach our goal with 3300 euros collected after the evening! Thanks to your donations, to the artists and volunteers, SEED Foundation will support the bakers of the project in Senegal and improve their living conditions.
More about the project
Thanks
Thanks to the volunteers who gave their time, the artists who animated the evening, to the Abracadabar who generously offered the concert hall, our Senegalese cooker, and the different businesses that have mobilized their staff and their partners for the evening . Thank you all for making this event a success!
« I wanted to participate in the raffle, it is a way to support SEED Foundation actions! Actually I did not expect to win, the goal was really to support the cause »

Irène

Lucky winner of the raffle jackpot!
Nos partenaires solidaires
Les donateurs & partenaires
Ces événements peuvent également vous intéresser