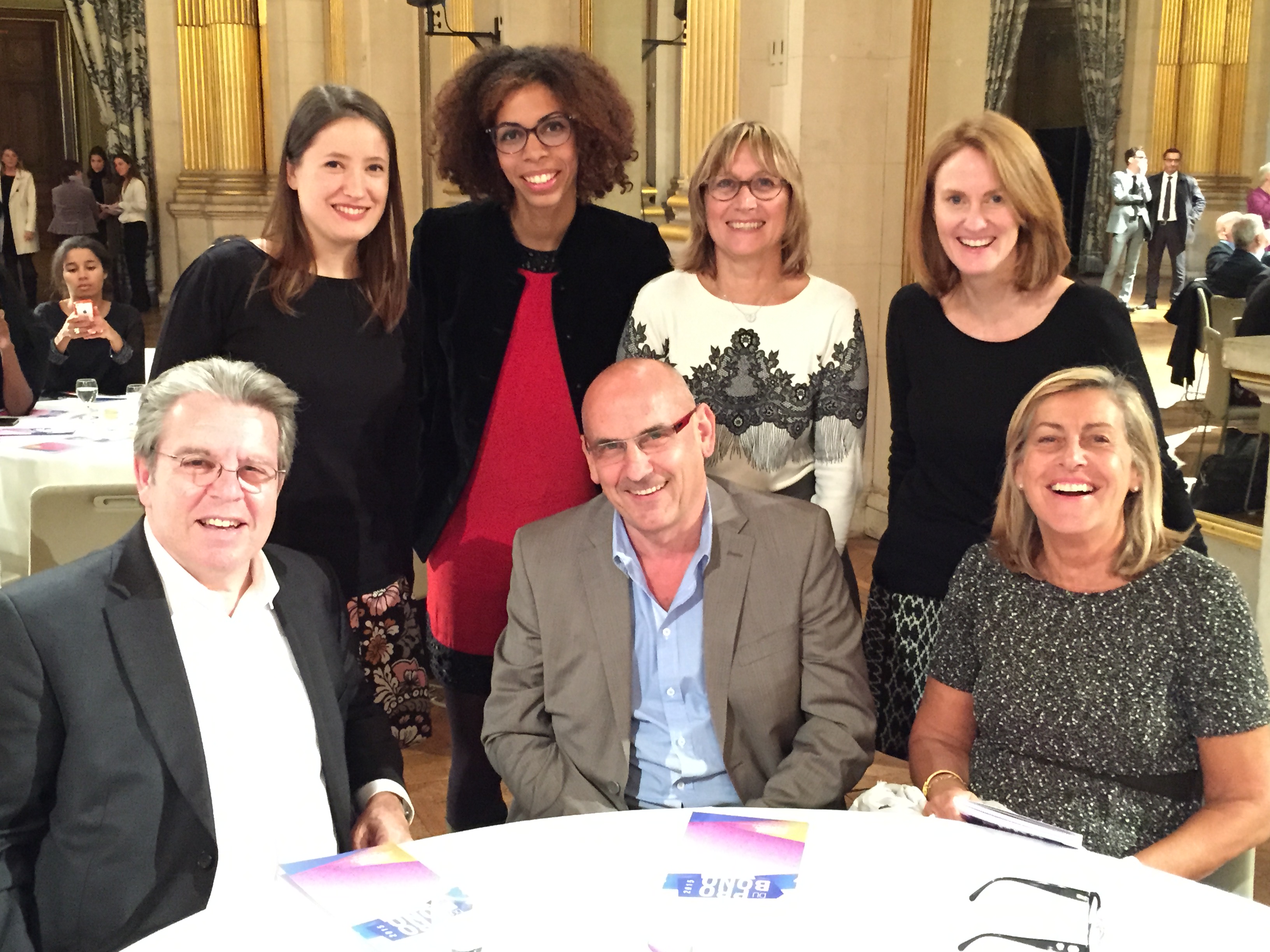 Adresse
Hôtel de Ville de Paris
Programme
Remise de prix, remerciements
projets visités par l'équipe de Coblence & Associés
édition des trophées Pro Bono
soirée sous le signe de la solidarité
SEED Foundation's team and its President stood alongside the law firm Coblence & Partners for the Pro Bono Awards ceremony organized by the Paris Bar Solidarity Association rewarding lawyers and law firms humanitarian and social.
The event
To highlight all the Parisian lawyers' volunteer initiatives, the endowment funds "Paris Bar Solidarity" organized on October 12, 2015, the 4th edition of the "Pro Bono Awards". The awards ceremony was held at City Hotel of Paris in the presence of Mrs. Olivia Polski, the assistant Mayor of Paris.
The participation of Coblence & Partners
This is the third time the Coblence & Partners applied for the Pro Bono Awards of the Paris Bar Solidarity. Although not included among the winners, this event was a meaningful way of rewarding all members of the firm who are involved in Pro Bono and especially alongside SEED Foundation.
The involvment of the firm with SEED Foundation
Coblence & Partners acts on with the Fund on many actions: skills competences on the questions of legal and tax issues, participation in fundraising events organized by SEED Foundation such as the Heroes' Race and an Evening of Solidarity for Africa. More specifically in March 2015, Catherine Davico-Hoarau and Marie Deléage traveled to Burkina Faso to visit two projects supported by SEED Foundation. This visit was the central pillar of their candidature for the Awards.
Découvrez leur visite en images
Nos partenaires solidaires
Ces événements peuvent également vous intéresser