« RECOGNIZING FARMERS AS THE TRUE INNOVATORS » -MARC DUFUMIER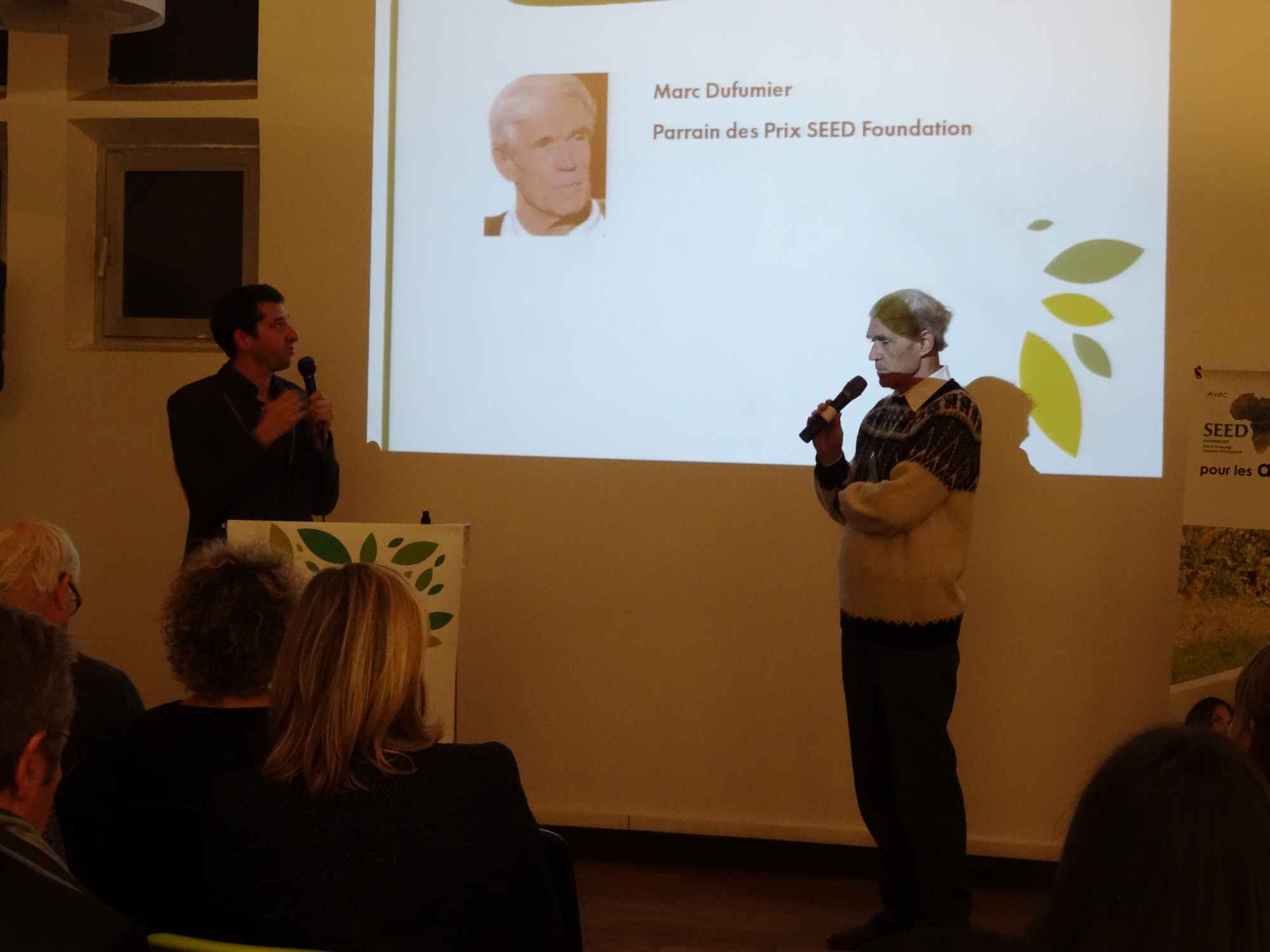 Qui
Marc Dufumier, parrain des Prix SEED Foundation et enseignant-chercheur spécialiste des questions agricoles
Evénement
Les Prix SEED Foundation
Localisation
Maison des associations de solidarité, 10-18 Rue des Terres au Curé, 75013 Paris
Brilliant teacher and researcher in agronomy, Marc Dufumier, ambassador of SEED Foundation's Awards, shares his vision of agriculture and development in Africa in this editorial.
The challenge is known: to ensure that African farmers can properly and sustainably feed themselves as well as a growing population, adapt to climatic changes and earn decent incomes in order not to be condemned to bankruptcy, to rural exodus and to premature attempts to risky migration.
Relations between farmers, which illiteracy rate is still very important, and university elite proved difficult in the past and with many misunderstandings. Too remote from the daily concerns of farmers, agronomic research done even in the best experimental stations have frequently proved ineffective, not having been able to address their real technical, economic and social problems.
How could we still consider that "improving" a performance always consists in its systematic increase, at any cost in labor or money? Why only varieties of plants selected for their high genetic potential deserve to be described as "improved", regardless of their plasticity or their hardiness? The interest of poor farmers working in precarious conditions is actually rarely maximizing yields per hectare; rather, it often consists in ensuring a daily minimum income and in reducing the risk of very poor harvests without having to borrow money from banks or moneylenders traders, even if that means producing on their own part of their food.
Hence the urgency of recognizing farmers as the true innovators and to support them in their projects and experiences through scientific monitoring of their work in the field, the establishment of new loan systems, the establishment of new channels for processing and marketing of food products, etc.
Such is the stake of these awards organized by SEED Foundation: congratulations to the winners!
More on the event
Ces témoignages peuvent également vous intéresser