FEEDBACK ON THE PROJECT "INNOVATIVE SERVICES TO DEVELOP PRODUCTION"
of the project is financed by SEED Foundation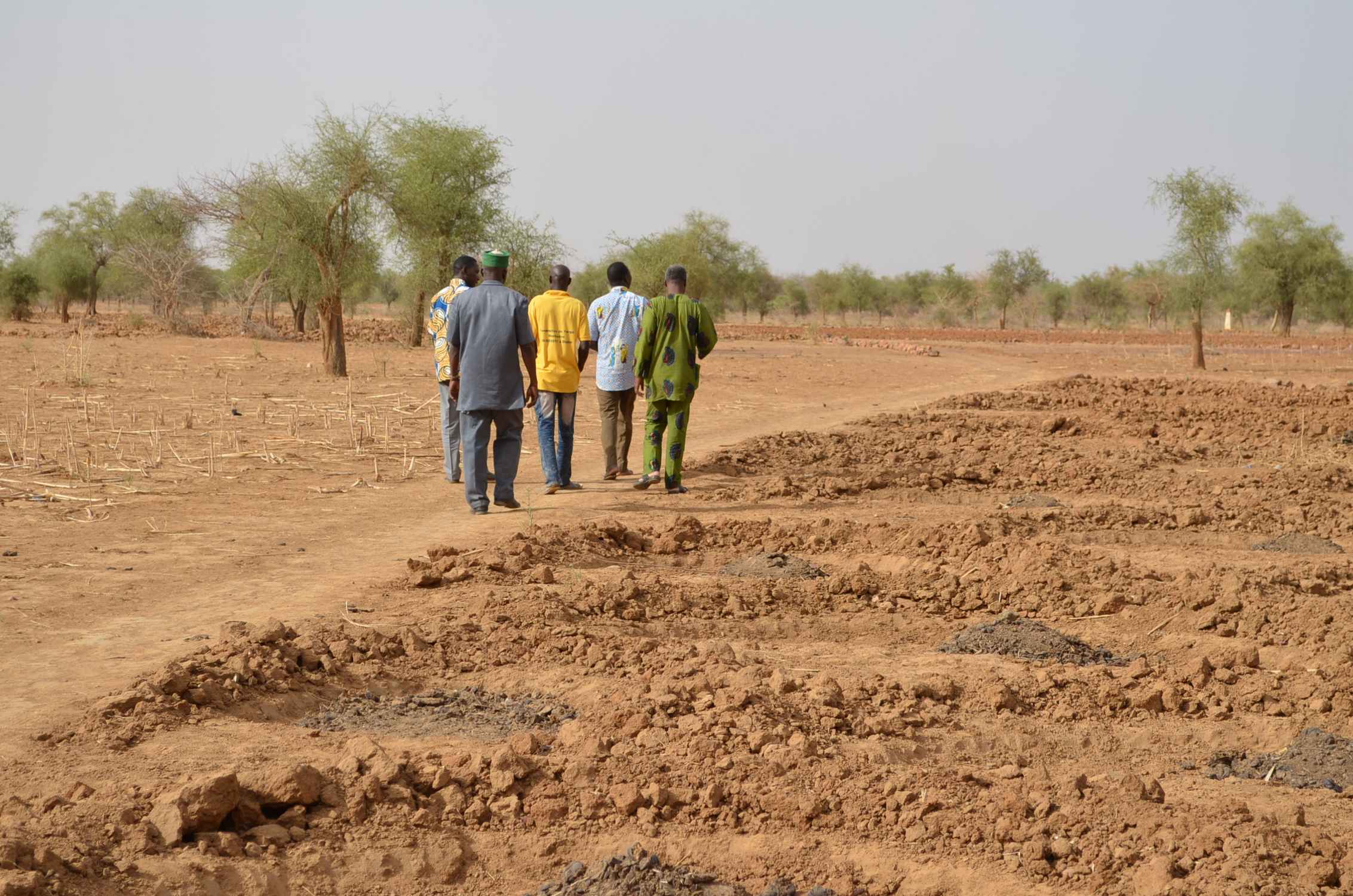 Project
Innovative services to develop the production
Location
Burkina Faso – Gnagna Province
Duration
July 2012 – june 2015
Partners
SOS SAHEL France and SOS SAHEL Burkina Faso
The goal of this project was to accompany small farmers in the Gnagna region in Burkina Faso throughout the production and marketing process of their crops by giving them access to raw materials, training courses and innovative services.
The French NGO SOS Sahel and its Burkinabe partner FIMBA have successfully completed this large and ambitious program. After 3 years of action, what conclusions can be drawn from the activities carried out with the support of the SEED Foundation?
A new cattle-feeding technique
Objectives: this new technique was introduced on credit to allow fast fattening.
Outcomes:
+ 1400 steers fattened by 1150 women during the project (3 years)
96% of feedlot appropriations were reimbursed
3 techniques: zaï, half-moon and stone barriers
Objectives: the aridity of the soil in Burkina Faso requires adapted agricultural technology. In order to counterbalance this situation, three innovative techniques have been implemented with the aim of increasing yields.
Outcomes:
+2500 farmers adapted their technique over more than 3300 ha of land
the average yield has increased by 20 to 30%
The warrantage system
Objectives: warrantage is a credit of several months. In concrete terms, some crops are stored in order to be sold at a better price later in the year. This allows for higher margin (once the credit has been repaid).
Outcome:
Margins have significantly risen between the 2012-2013 and the 2013-2014 production year: +500% of increase!
The multifunctional platform
Objectives: The multifunctional platform can operate various tools that provide with services such as grain milling, rice or corn husking, battery charging, etc.
Outcomes:
A lot of time is saved for women

It reduces the hardship of their work

The profitability of the platform resulted in a net profit that makes it sustainable

With the spontaneous construction of a market around the platform, the village has become a new crossroad for trading
Visit the platform
Discover Marie and Catherine's video from their visit
More on the project
Ces témoignages peuvent également vous intéresser