Feedback of the project "Development of a sustainable market gardening sector"
of the project is financed by SEED Foundation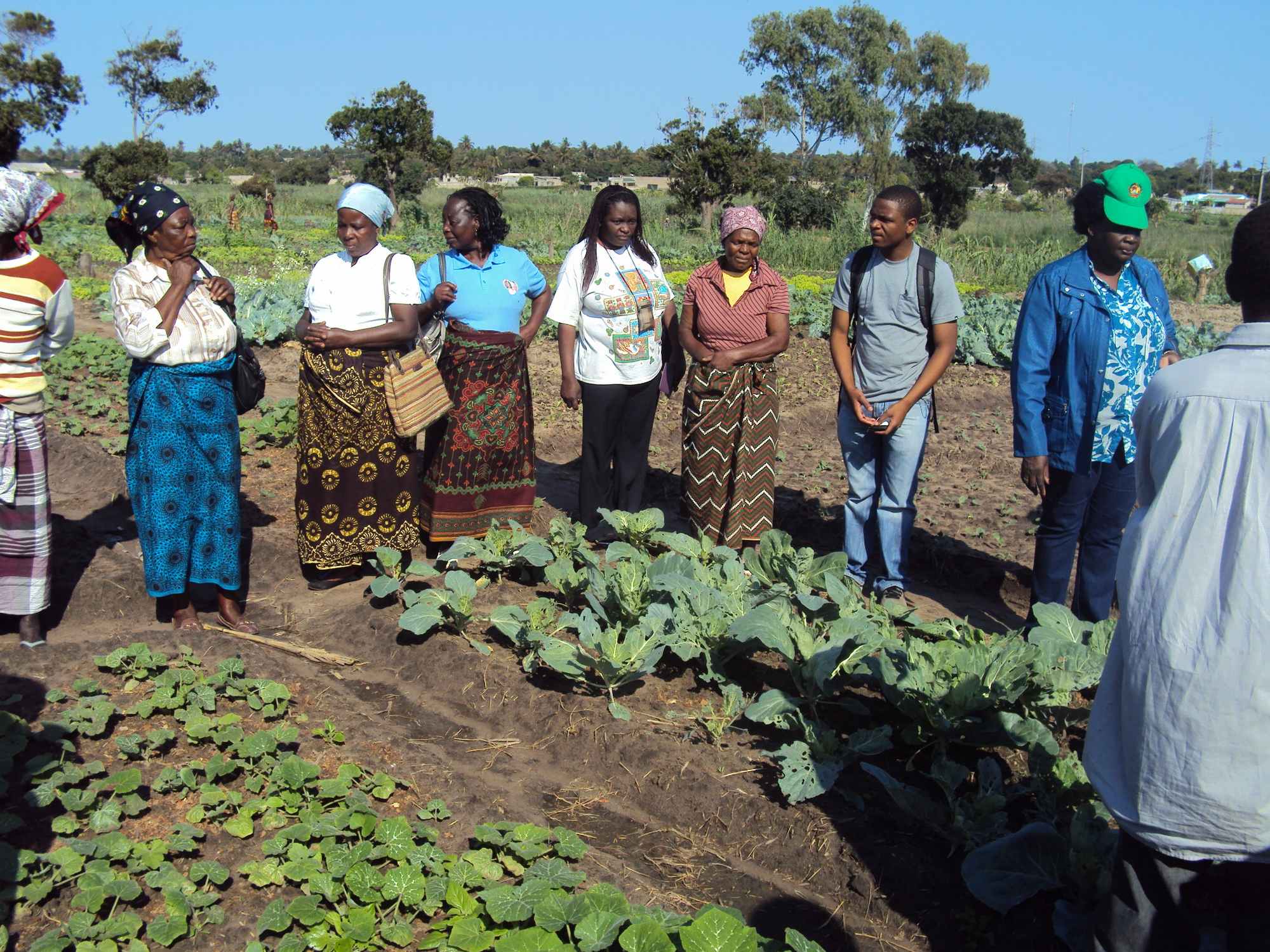 Project
Development of a sustainable market gardening sector
Location
Mozambique, Maputo
Duration
January 2013 – december 2015
Partners
ESSOR & Direction de l'agriculture et Conseil Municipal de Maputo
Feedback on the project implemented by ESSOR which aimed at producing clean vegetables in the area around the capital, Maputo.
Initial aim
The aim of the project was to develop the agroecology farming sector to produce "healthy vegetable" in the city of Maputo in order to:
Contribute to reducing small urban producers' poverty;
Reduce negative effects on the environment;
Improve the quality of food products sold in Maputo.
Impressive results after 3 years of action
Thanks to the cooperation of farmers, producers' associations, unions, houses of agriculture and public institutions, the project led to excellent results:
13 farmer associations are actively involved in the production of healthy vegetable, they represent 300 farmers (which of a 100 are independent producers);

1 certification label was created ensuring the quality of the production and its visibility to consumers;

19 tons of fruit and vegetable were sold on the 7 selling points that were created during the 3 years of the project;

25 state technicians have been trained in sustainable farming and agroecology has been added to the program of public institutions' programs;

Houses of agriculture are equipped with demonstration fields and plan to build greenhouses, plant nurseries and composting system;

Unions have developed services for the members of their associations such as marketing, cleaning of irrigation canals, etc.
The project was really ambitious due to the number of public services invested in the project and the necessity for them to work in collaboration in order to ensure the viability of this new sector.
More on the project
Ces témoignages peuvent également vous intéresser