FEEDBACK ON « PRODUCING AND SELLING PALM OIL »
of the project is financed by SEED Foundation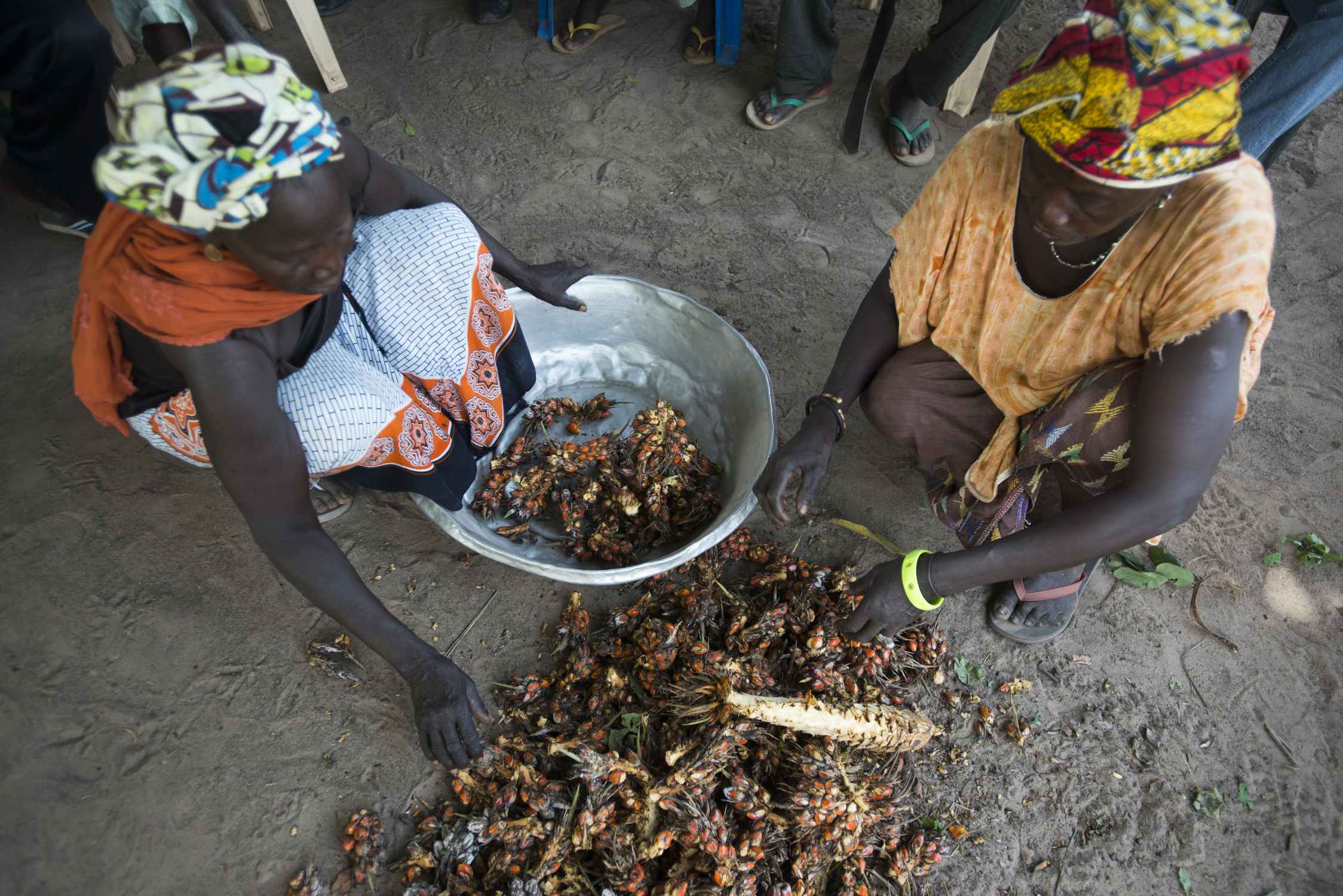 Project
Producing and selling palm oil
Location
Senegal – Casamance – rural community of Ouonck
Duration
July 2014 – june 2016
For 2 years, SEED Foundation supported Grdr and the women's group of Kadiamor to structure and develop palm oil production. The project achieved very positive results; here are their recipe for success.
A bill of technical specifications to increase the quality and quantity of the production
In order to guarantee the quality of the final product, a bill of specification taking into account the local context was drawn up. Today, the 9 groups follow to the letter this bill for their palm oil production. Results are visible as the production has increased by 20% since the beginning of the project.
Training and networking to broaden opportunities
Training sessions on governance and organizational dynamics allowed the 9 groups to adopt internal organization rules. Thereby, women regularly gather to hold meetings.
The groups and the regional commercial services were brought together and that led them to obtaining the authorization to produce and sell their products. Moreover, discussions with the Chamber of Commerce resulted in the groups participating to the International Fair of Dakar during which all products brought were sold at a price 60% higher than the one offered on the local market.
Tools to join profitable commercialization networks
Thanks to the project, products are now labeled and packaged according to national norms. This led to selling 80% of the production.
Moreover, the certification was a key element to obtain the authorization to put products on the market. This certification process was presented at every workshop and meeting organized in the region. Events such as the International Fair of Dakar or radio transmissions enabled the groups to gain more visibility.
Preservation of natural resources: palm trees
Some malfunctions in the management and the use of the palm trees brought to a dialogue with stakeholders. Some measures of adjustments and preservation were identified and are currently being followed through. Those measures include: reducing the number of trees to boost germination, sharing good practices on how to care for young plants, etc.
More on the project
Ces témoignages peuvent également vous intéresser