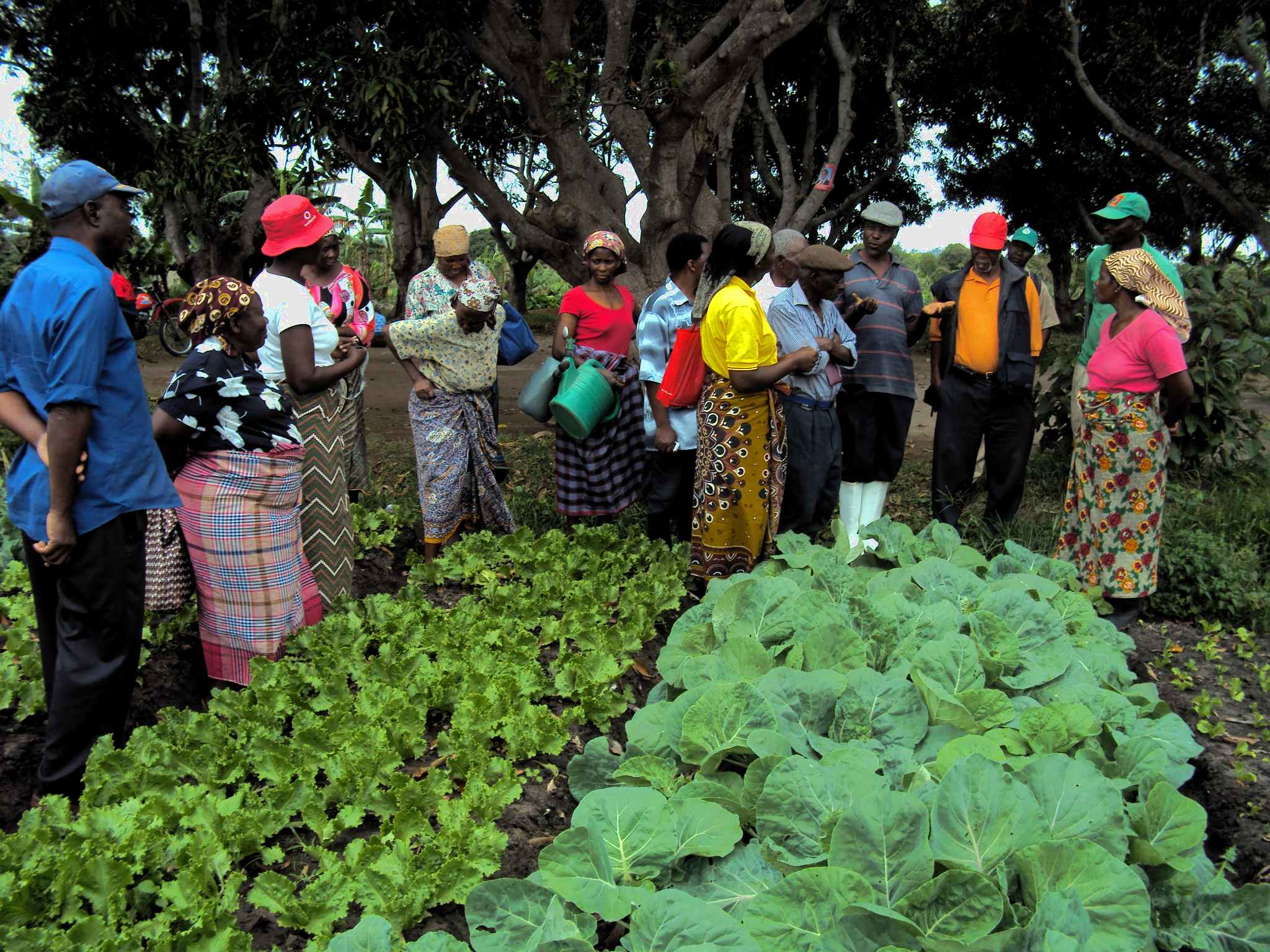 Who
Jeremy, commercial at Pierson Export
Project
Using bush plants as a pesticide
Location
Republic of Congo – Brazzaville, district of Madibou
Jeremy, a sales professional at Pierson Export, took half a day to visit the project carried by ESSOR and AGRIDEV on the outskirts of Brazzaville.
I visited two sites: The first Congolese Institute for Development Support "AGRICONGO", it is a state training center that gathers about 120 producers of which more than 50 who follow the trainings. The second is run by the "Grace of God" cooperative, which brings together 24 producers, all of whom are involved in the process.
Relying on local resources for quality products
The project aims to develop agroecological techniques based on the use of organic inputs that have different functions: fertilizer, weed killer, fungicide … These pesticides or organic fertilizers are derived from bush plants or plants in the direct environment of the farmer.
The process of making an organic input is simple but ingenious: it involves mixing water and bush plants (chosen according to their fertilizing properties or their ability to hunt pests) in a barrel; the infused liquid is recovered after a fixed time (depending on the type of input that is to be prepared) and sprayed on the plantations or on the ground.
Learning by exchanging and experimenting
Producers receive training every 3 weeks. The training presents the benefits and virtues of each plant. This knowledge comes from the trainings set up by the project but also directly from farmers: market gardeners find new virtues to plants by testing and experimenting. They then share their results during training sessions.
Selling, raising awareness, expanding
Producers can offer a wide variety of healthy local products to their customers: tomatoes, peppers, lettuce, strawberries, eggplants … When they sell their products to the market, producers can also explain their approach to consumers.
The project is of great interest to farmers as it offers them new market opportunities by increasing the quantity and quality of products but also by selling organic inputs to other producers.
"The local team is very serious and dynamic and the technique developed very interesting and ingenious. The project started less than a year ago and it is already very well advanced and structured. The next steps are well designed and programmed, taking into account all the variables. ", concludes Jeremy who already wishes to renew his visit in 2018.
More on the project
Ces témoignages peuvent également vous intéresser